Sardar Patel's statue unveiled at Sanatan Mandir Cultural Centre Markham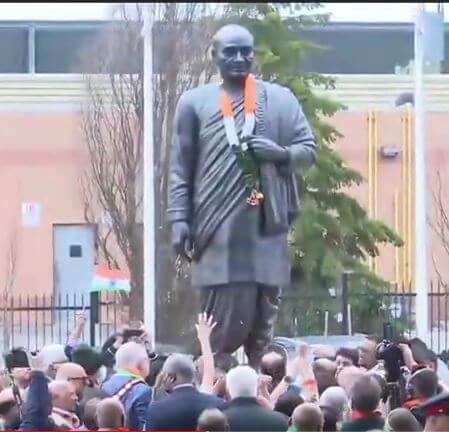 2nd May 2022 – In a much celebrated ceremony, a statue of the "Iron Man of India" Sardar Vallabhbhai Patel was unveiled last weekend at the Sanatan Mandir Cultural Centre (SMCC) in the Markham city of Ontario.
It is for the first time in the history of Canada when Sardar Patel's statue has been put in front of a temple. The entrance henceforth would be known as the "Sardar Chowk".
The event was marked by the presence of several dignitaries including Ajay Bisaria and Smt. Apoorva Srivastava. A virtual address was given by Prime Minister Justin Trudeau, Ontario Premier Doug Ford and Markham Mayor Frank Scarpitti.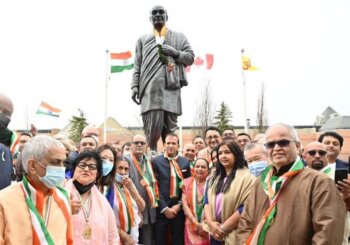 The Indian Prime Minister Narendra Modi also spoke digitally from India and addressed the attendees of the event. He stated how the Indians living abroad are keeping the culture and Indians value alive in Canada.
He said "An Indian may live anywhere in the world for generations but his devotion to India does not decrease even a bit. Whatever nation he lives in, he serves it with honesty."
"After independence, Sardar Sahib restored the Somnath temple to remind India of its thousands of years of heritage", he added.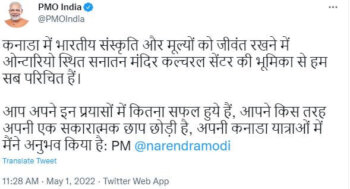 SMCC has been an active organization serving the Canadian community for over 2 decades. Among many other contributions, SMCC also assists new immigrants in finding accommodation and jobs.
The complete event could be seen here.