RCMP charges one after cocaine seizure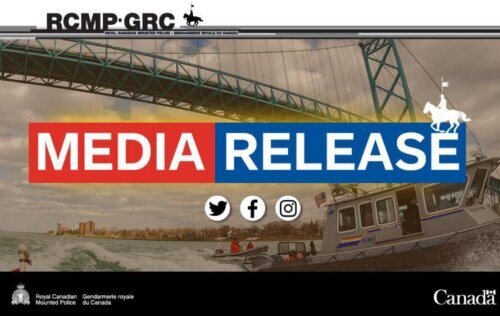 17th May 2023 – A Paris, Ontario resident named Jasbir Singh has been arrested by the Canadian Border Services Agency (CBSA) in an illegal drugs possession investigation.
On 17th April 2023, Jasbir Singh, entered Canada in a commercial truck at the Ambassador Bridge port of entry in Windsor. After the truck was referred for a secondary examination, the investigators found 60 bricks of suspected cocaine. The illegal drugs weighing approximately 60 kilograms were found after the truck cabin was searched and inspected.
The Royal Canadian Mounted Police (RCMP) has charged the 40-year-old suspect with the below charges:
Importation of cocaine;
Possession of cocaine for the purpose of Trafficking
The matter is currently before the Ontario Court of Justice, in Windsor, Ontario. A trial date has not been set.
"The safety and security of Canadians is our government's top priority. By stopping illegal drugs at the border, we're keeping our communities safe. This seizure is another great example of the ongoing cooperation between the CBSA and the RCMP in securing our borders", said Marco Mendicino, Minister of Public Safety
"The RCMP and the CBSA have once again joined forces to keep our neighbourhoods safe. Keeping harmful drugs off the streets of our cities, towns or communities is always a priority for both agencies. We take pride in our collaboration to keep Canadians safe from crime", noted Superintendent Rae Bolsterli, Officer in Charge, RCMP Border Integrity Program, O Division
"This is exemplary work by our team of dedicated CBSA officers in the Southern Ontario Region. The excellent working partnership we have with the RCMP is a great benefit in fighting organized smuggling efforts and protecting our communities.", said Joseph Chayeski, Director, Ambassador Bridge District Operations, Canada Border Services Agency.