Horrific accident caught on camera in Brampton, Police charges one on multiple counts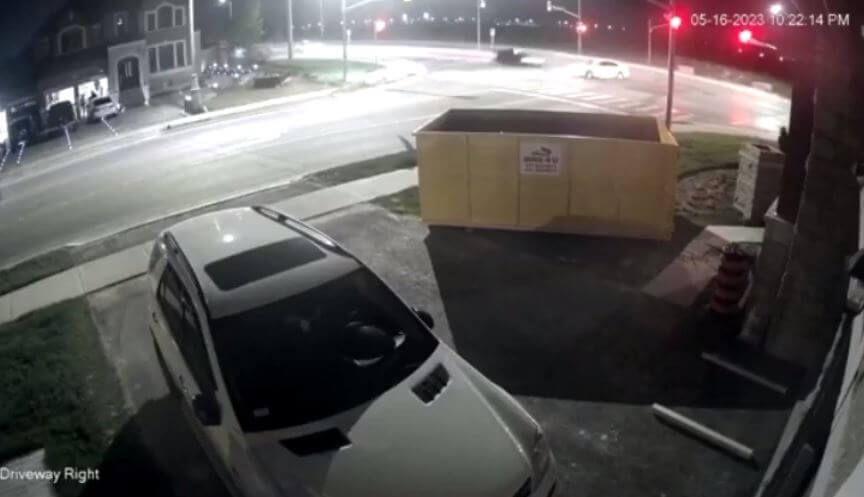 20th May 2023 – A bone-chilling accident was captured on a home surveillance camera on the night of 16th May 2023 at about 10:20 PM in the area of Mountainash Road and Countryside Drive in Brampton.
(Click here to see the surveillance video)
In the video, a dark Audi travelling at 100+ kmph collided with a left-turning vehicle which was occupied two females. The collision left the two women in hospital with serious but thankfully non-life-threatening injuries.
Peel Police has arrested and charged a Brampton resided, Baldeep Sandhar, 21-year-old with multiple offences.
Dangerous Operation Causing Bodily Harm x 2 – Criminal Code of Canada
Driving Under Suspension – Highway Traffic Act
Race a Motor Vehicle – Highway Traffic Act
Operate a Motor Vehicle without Insurance – Compulsory Automobile Insurance Act
Investigators are reviewing evidence, including multiple video angles, and investigating the possibility that another vehicle may be involved. They are asking anyone who may have been in the area and witnessed the crash or has dashcam footage to contact the Major Collision Bureau at 905-453-3311.