UK Federal Agency books 16 for money laundering and human trafficking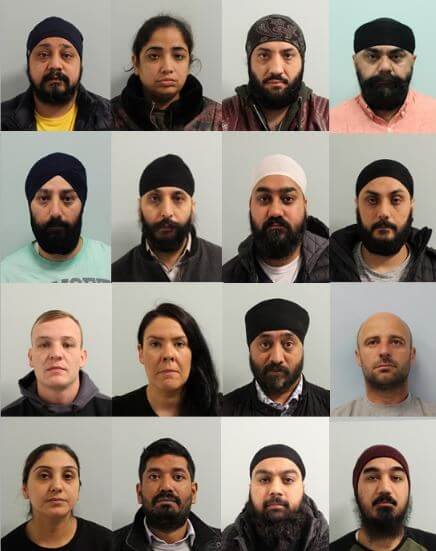 12th May 2023 – Investigators at National Crime Agency (NCA) in the United Kingdom have charged 16 people as part of West London-based organized crime group which was involved in 'international money laundering and people smuggling.'
The agency believes that the money was profit from the sale of class A drugs and organized immigration crime.
Members of the network smuggled in excess of £42 million in cash out of the UK, making hundreds of trips to Dubai, UAE, between 2017 and 2019.
Around £1.5 million was seized from couriers leaving the UK but flight analysis, evidence from cash declarations in Dubai, and other material seized by the NCA showed the group had succeeded in transporting far more.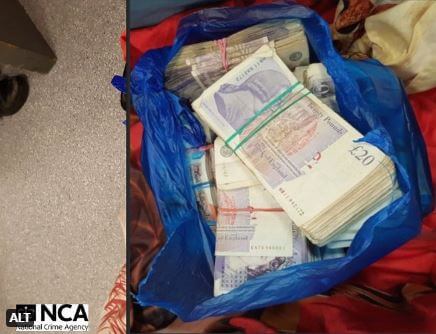 As part of the investigation NCA officers also uncovered a plot involving members of the OCG to smuggle 17 migrants, including five children and a pregnant woman, into the UK in the back of a van carrying tires in 2019.
The van was intercepted by Dutch police, who were working with the NCA, before it could reach a ferry at the Hook of Holland.
In November 2019, following weeks of surveillance, communications and flight data analysis, officers moved in to make arrests. Gang ringleader Charan Singh, 44, from Hounslow, was among those detained in a series of early morning raids across west London.
NCA senior investigating officer Chris Hill said:
"This has been a long and complex investigation into an organised crime group involved in money laundering on a commercial scale and organised immigration crime.
"Over a two-year period, working together with partners in the UK and abroad, NCA investigators were able to uncover the evidence to secure these convictions.
"This case demonstrates the continued commitment by the NCA to protect the public and target the criminal networks involved in both people smuggling and money laundering.
"We will continue to use the full range of tactics at our disposal to disrupt and dismantle them."
Investigators were able to prove that Singh, who was formerly resident in the UAE, paid for flights to Dubai for other members of the network so they could carry cash.
He also kept a ledger showing how much had been transported and when. It showed that at least 58 trips to Dubai were made by Singh and his couriers during 2017 alone.