Fans pay heartfelt tribute to Chinese Indian classical dancer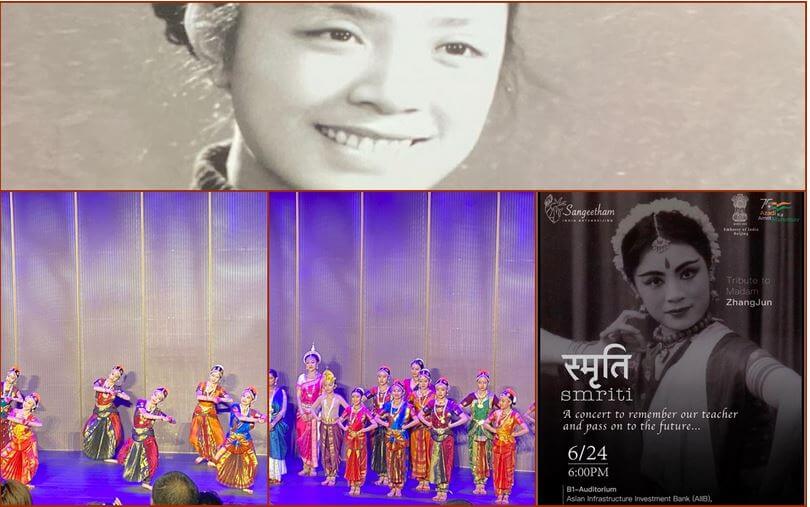 4th July 2022 – It is not so common these days when any news related to India and China brings smile to your face. The tension between the two nations has been simmering since the Galwan clash where 20 Indian Army soldiers were martyred and about 35-40 Chinese soldiers were killed. The situation has worsened during the pandemic and has not returned to normalcy yet. Both Eastern nations, though share cultural and historical similarities, are fighting for their space in geo-political, economic and military supremacy.
Today's story comes as a respite in such tough and critical times. Hu Shih, a famous Chinese diplomat, essayist, philosopher and politician once said "India conquered and dominated China culturally for 20 centuries without ever having to send a single soldier across her border".
As they say arts and music knows no boundaries. Zhang Jun (1933 – 2012), was a Chinese Indian classical dancer. The legendary Chinese was classically trained in Bharatnatyam, Kathak and Odissi. Her passion to promote Indian classical dance forms in China was exemplary and she devoted her life to this.
On 24th June 2022, a big number of Chinese fans of Indian classical dance gathered in Beijing's Asia Infrastructure Investment Bank (AIIB) auditorium to celebrate the legacy of Zhang Jun and paid an emotional tribute to their beloved dancer.
The event was also attended by India's Ambassador to China, Pradeep Kumar Rawat and President of AIIB and former Chinese Vice Minister of Finance, Jin Liqun.
Ambassador Rawat, who during his earlier stints in Beijing met Zhang, said she was one of the greatest teachers of Indian classical dances in China. "I always wondered what attracted her towards Indian dance forms as the attraction was very deep, almost like soul touching. To us it appeared that probably in her earlier birth she was born in India and carried that bond to this birth in China."
Zhang Jun's first visit to India was in the 1950s where her love for Indian classical dance forms blossomed. During her travels to India, she learnt the dance forms under maestros such as Birju Maharaj and Uday Shankar.
She was diagnosed with cancer in 1996 and passed away in 2012. Jin Shan Shan, a disciple of Jun, is carrying the legacy of her guru. She is a regular performer at Indian Embassy events in Beijing and runs her own school of Bharatnatyam where she has trained over 100 dancers.
Inputs from DD News
PC: DD News