Here are 4 reasons for which you must watch "Panchayat" on Amazon Prime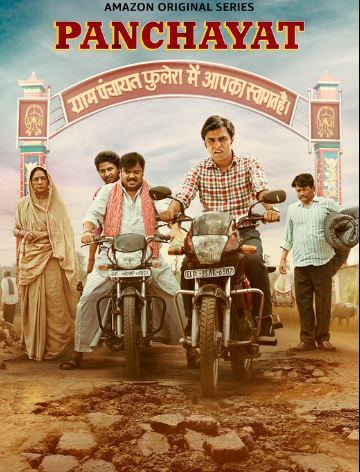 8th June 2022 – If one was to browse through OTT platforms and wants to watch a web series which is not vulgar or has sexual overtones, violence and most importantly, has touch with the reality, it is quite certain that the choices are indeed very limited. Perhaps, one can count them on their fingertips.
An Amazon Prime series named "Panchayat" released its second season last month and has already garnered success just like its first season. The first season which was released during the first few weeks of the outbreak of Coronavirus pandemic was an instant success. The acclaimed series was nominated in 7 different categories for the Filmfare OTT Awards out of which it won 4 including Best Comedy Series and Best Actor. Such was the success that the series was dubbed in Tamil and Telegu as well.
So for those who have not watched this web series, these are our 4 reasons that make it a must-watch.
Plot
This is a comedy-cum-drama story of a young engineer graduate from a big city who gets a job of Panchayat Sachiv (village secretary) but is completely unaware of the village culture and traditions. He earns a paltry salary of INR 20,000 whereas his other friends are earning many times more than him and are able to enjoy the city life. He struggles to get accustomed to the new work environment, but eventually finds his way to overcome some key issues.
Subtle Comedy
Stellar performances by Jitendra Kumar, Raghuvir Yadav and Neena Gupta and their epic comedy timings on-screen are worth praising. Most importantly, it is one comic series which you can watch with your family and parents (which like we said is not easily available these days).
Rural Set-Up
Although the series has been shot in Madhya Pradesh, the story is based in a village named 'Phulera' in Uttar Pradesh. The scenic beauty shown of a typical Indian village would surely leave you in awe. For those who are from the Hindi heartland and are living abroad would surely miss their home towns. We can bet on that.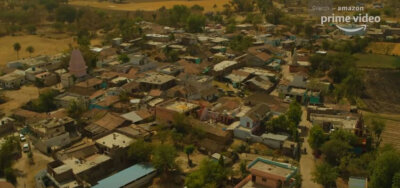 No Profanity
As we stated above, the series does not have scenes which can make you uncomfortable if you are watching it with your family and parents.
Hope you like watching it as much as we did. Happy Watching!
Trailer Season 1 – https://youtu.be/mojZJ7oeD_g
Trailer Season 2 – https://youtu.be/vG1614YSCPk
PC – www.imdb.com