Upcoming Gurukul Hinduism Classes for Children and Adults In Brampton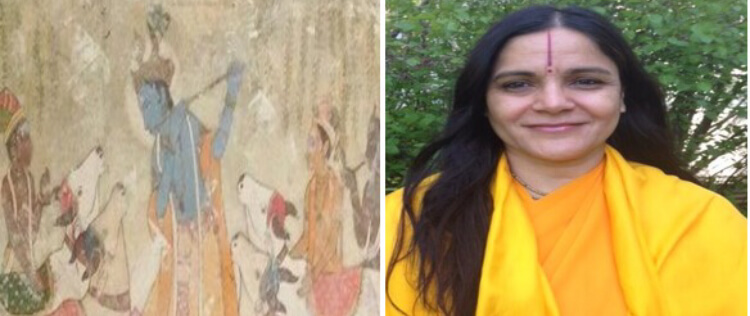 6th January 2023 – If you are looking for lessons and stories from Shri Bhagavat Gita for yourself and your younger ones, you would not like to miss the upcoming Gurukul Classes at Bharat Mata Mandir in Brampton.
The Gurukul series of 8 sessions spread across January till March (29th January – 26th March 2023) will be based on rich Bharatiya culture. The series will be beneficial to both young ones and adults alike as they will be introduced to practical wisdom drawn from Vedic scriptures.
Other activities during the series will include meditation for children and Pad Vyakhya,i.e., philosophical talk on a bhajan with chanting for adults.
The program will be conducted by Sushri Rameshwari Devi Ji, who is popularly known as Didiji. She is a disciple of Jagadguru Shri Kripalu Ji Maharaj and preaches Hinduism and its philosophy majorly in the US and Canada.
The program is expected to be attended by a large number of young children from across the GTA.
For more details on the series, you may contact the Mandir or Didiji.