Proposed anti-Hate Bill good, but incomplete and hurtful to Canadian Hindus, Buddhists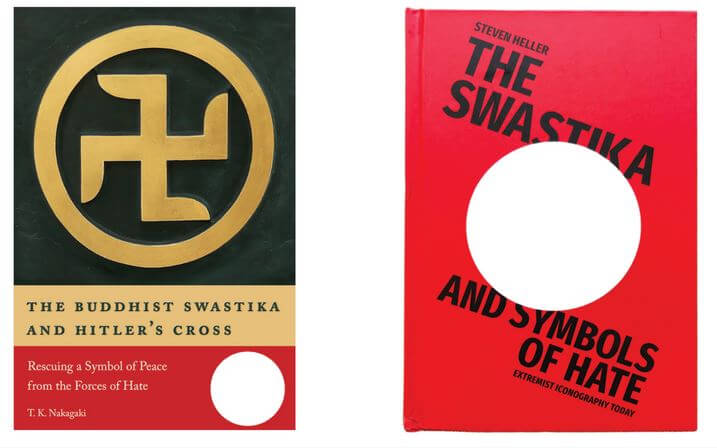 5th February 2022 – Last Thursday, NDP House Leader Peter Julian had tabled Bill C-229 as a private member bill that aims to prevent Canadians from selling, promoting and displaying symbols that resemble or promote hatred in the society. Although, the bill has been tabled with all the good intentions, but it surely falls short on some accounts pertaining to millions of Canadian Hindus and Buddhists.
Number 1, the proposed bill reads "The symbols that would be banned are Swastikas and other Nazi emblems of the genocidal regime, Klu Klux Klan symbols and the Confederate flag, symbols of slavery, racism and of white supremacy". Inclusion of the word "Swastika" as hate symbol is highly objectionable and inappropriate. Unfortunately, the Nazi Symbol of "Hakenkreuz (hooked cross)" is misconstrued as "Swastika". Swastika is a pious symbol for billions of Hindus and Buddhists across the globe and is considered very auspicious. Interestingly, the Nazi literature written during Adolf Hitler's Third Reich never used the word "Swastika". It was always referred to as the "HakenKreuz". Labeling Swastika as a hate symbol would have far reaching consequences for Canadian Hindus and Buddhists and would promote Hinduphobia in the Canadian society.
Number 2, the bill further reads that "Islamophobia, anti-Semitism, racism, homophobia, transphobia and misogyny are growing problems in our society. Hateful and violent crimes against Indigenous people, Black, Asian and other racially marginalized communities rose and the number of hate groups in Canada increased during the pandemic." The bill clearly has failed to mention "Hinduphobia" which is growing consistently in the Canadian media and academia. Last year, the universities in Canada supported the anti-Hindu conference "Dismantling Global Hindutva" in their campuses. The conference was aimed at maligning and putting a tag on all those Hindus who did not subscribe to the opinions of the organizers of the conference.
NDP's proposed bill is well intended, but is incomplete and hurtful. The proposed bill has missed these extremely important points and could lead to further divide in the Canadian society. It is not inclusive and misses being culturally sensitive.