Petition to recognize Hinduphobia in House of Commons gains momentum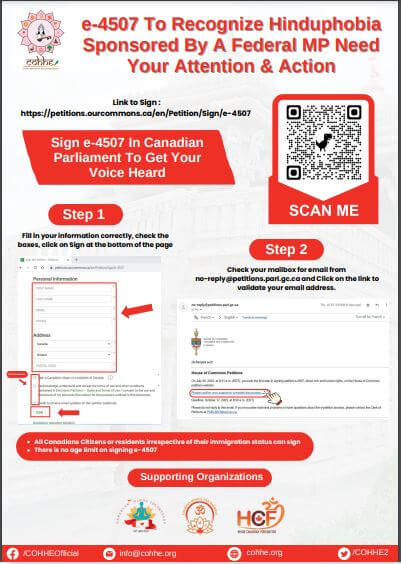 29th July 2023 – Members of the Hindu Canadian community are concerned over rising Hinduphobic incidents in Canada. Recent attacks on Hindu temples in various parts of the country including Greater Toronto Area are a testimony to the concerns shown by the community.
Canadian Organization for Hindu Heritage Education (COHHE), a Hindu Canadian group which works at grass root level to educate common Canadians, public institutions, policy makers and politicians at all levels, has introduced an electronic petition to recognize Hinduphobia in the House of Commons. The petition is being supported by Thornhill MP and Deputy Conservative Leader Melissa Lantsman.
The petition demands to "recognize Hinduphobia as a term in the glossary of terms in the Human Rights Code to describe anti-Hindu prejudice and discrimination".

How is this petition different from all the previous petitions?
Vijay Jain, who is a board member at COHHE, is spearheading the project. He explains the major difference between previous online petitions and this petition. "Previously as well, when we or other community members organized an online petition about Hinduphobia in Canada on different websites, we received tremendous response on our petitions. However, this time the petition is not on just any online portal. It is on the e-petition platform of the House of Commons where the basic criteria are that the petition must be supported by one or more elected representatives before it can even be added", says Jain.
He further elaborates, "we are receiving a very good response on this petition and we are expecting it to receive more signatures in the coming weeks. At the moment, we have received over 3,700 signatures and our petition is ranking 2nd in the list of all the petitions added."
How to sign this petition?
The petition which has been categorized under Civil and Human Rights can be signed online in the below simple steps.
Click on petition link – https://petitions.ourcommons.ca/en/Petition/Sign/e-4507
Scroll to the bottom of the page where it says "Sign the Petition"
Enter the mandatory information and click on "Sign"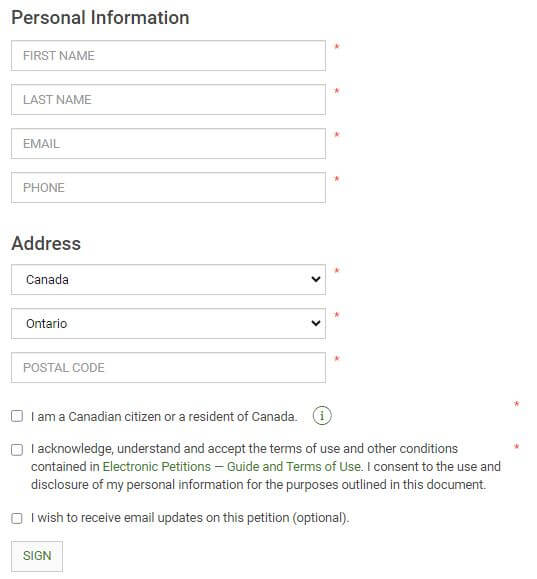 4. Once you click on 'sign', you will receive an email with a link to confirm your support to complete the process.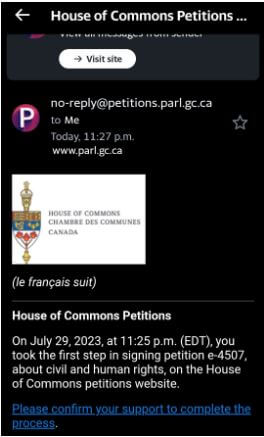 It is only after Step 4 is completed, it will be counted as a valid signature.
Who can sign this petition?
This petition can be signed by any Canadian citizen or resident of Canada irrespective of their residency status. This means persons on student or work visa or permanent residency can also sign this petition. Minors may also sign this petition if they have their own email address.
Supporting Organizations
Canadian Hindu Volunteers, Canadian Hindus for Harmony and Hindu Canadian Foundation have extended their support for this petition.