Indian student abducted, stripped and attacked in Waterloo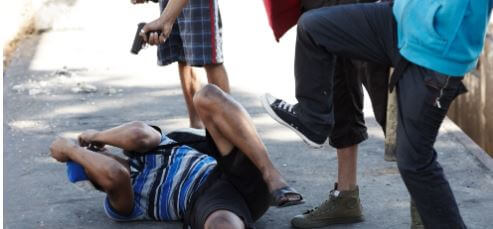 5th October 2022 – As per a report published with The Record (click here to see the full report), a 21-year-old student from India studying in Waterloo was thrashed, abducted, stripped naked and kicked in the face several times.
On 16th September 2022, at about 10:15 PM, the student was walking to his residence on University Avenue East where two persons were engaged in a fight. As he passed by, they started to follow him and quickly caught up to him and ripped off his backpack and took away his mobile phone.
The victim's friend heard him shouting for help. When he reached the incident place, he saw two persons carrying his friend by his arms and legs as the victim begged to let him go. The victim was then kicked and punched and lost consciousness.
Police identified the attacker as Panyar Asouth, 28-year-old male, from the Kitchener-Waterloo area. The victim's friend was also threatened by Asouth and was asked to leave the incident area after which he ran to his residence and called the police.
After few minutes, when the victim got his consciousness, he found himself in a basement of Asouth's nearby townhouse. Asouth     punched him in the face and choked him to the point where the student was unable to breathe. The student was then stripped naked.
The Record reported that Asouth filmed five short videos of the attack. He came to Canada from Sudan in 2003 and is now a Canadian citizen. He told the victim, "You don't belong here. This is what you deserve".
In one of the vidoes police recovered, Asouth threatened to kill him if he moved. In other videos, he humiliated him and can be seen kicking the student in the face several times.
The victim suffered swollen cheeks, swollen lips with dried blood, dripping blood from left ear, his sinus bone received a crack and one of his teeth was chipped.
The student has returned to India to be with his family.
Police has not considered this as a hate motivated crime since the assailant did not know the victim.
Asouth has been charged with kidnapping, forcible confinement, assault causing bodily harm and robbery. He has pleaded guilty to kidnapping. Police also arrested two other co-accused involved in this incident.
Picture only for representation. Source: Google