Brampton City Council's motion to ban fireworks draws mixed response from city residents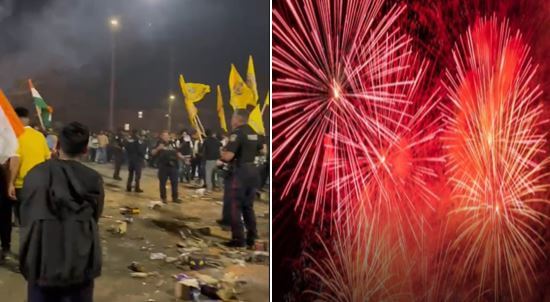 27th November 2022 – Last Wednesday, Brampton Regional Councillor Dennis Keenan announced that the Brampton City Council has unanimously approved a motion to ban the use and sale of fireworks in the City. The motion also advocated an increase in the amount of the current fines on breaking the by-law.
The motion which was seconded by Councillor Gurpartap Singh Toor aims to amend the Fireworks By-Law to prohibit the use, purchase, discharge, possession, sale and offer to sell all fireworks for all uses in Brampton barring the film industry and City-run events.
As per official figures, the City of Brampton received 1,491 calls related to Fireworks in 2022 which is up from 492 in 2018. The City issued over $ 38,000 in fines this year for Fireworks connected complaints.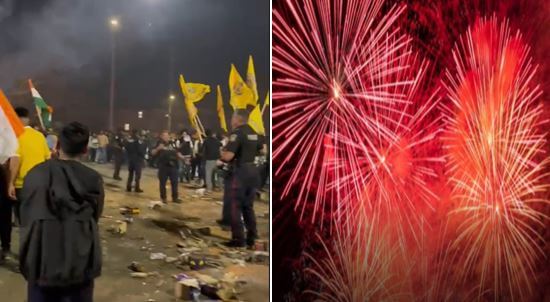 The motion will become a by-law if it gets passed at the Council's next regular meeting. The council is promising to add a city-run event for Diwali celebrations on the same lines as the New Year 's Eve, Canada Day and Victoria Day celebrations.
The city residents have a mixed response to this proposed ban.
While some residents are happy to see this proposal, the others are skeptical about its execution. One resident tweeted "the key, as always though, is the execution piece. We often hear its not allowed, but many can attest to personal fireworks." Another user tweeted, "my city cannot even do anything about dogs off leases. So many laws not enforced."

One user said, "Although I do not appreciate fireworks in a daily basis. I think banning them all year is outrageous. We should be able to celebrate on appropriate days"
A user named Seema Passi tweeted, "It looks like democracy is completely ignored, lacking fairness, equality. It is unfair to those who follow the rules during firework."
Some residents said that personal fireworks should only be allowed on Canada Day, Victoria Day and New Year's Eve and Diwali shall be excluded at all. One user called it the incompetency of the authorities to handle the complaints and hence they are restricting the fun for all the legitimate users of personal fireworks.
Bharat Mata Mandir in Brampton has also expressed its disappointment at the proposed ban. In a letter published by the Mandir authorities, it asked, "Why can't we at least attempt a compromise which does not appear to be targeting South Asian communities or any religious organization for that matter". Full copy of the letter can be seen below.
Some Hindu residents called the ban Hinduphobic. One member from the community said, "Hindus got what they voted for. Why cry now?"