Uber Driver from Brampton wanted in assault and fraud investigation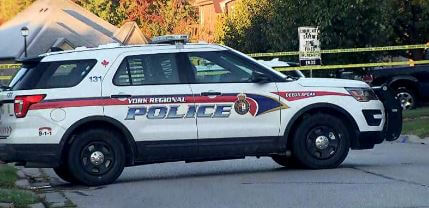 26th April 2023 – York Regional Police is searching for a suspect who has been accused of sexually assaulting a female during her Uber drive.
It is being alleged that Vikram Lather, 53-year-old, from Brampton was working as an Uber driver in a White 2021 Toyota Corolla on 23rd April 2023 when he picked up an adult female in the area of Yonge Street and Eglinton Road in the City of Toronto to drop her to Vaughan. On the drive, Lather is alleged to have pulled over into a parking lot in the area of Rutherford Road and Weston Road in Vaughan, where the victim was sexually assaulted. The suspect is alleged to have taken the victim's phone and conclude the trip on the rideshare app while giving himself a five-star review and a monetary tip. The victim had her phone returned, then she exited the vehicle and the suspect drove away.
The victim has been identified as a 26-year-old woman and was not physically harmed in this incident.
Lather has been charged with one count of Sexual Assault and one count of Fraud under $5,000.
Police believe there are other victims who have not yet contacted police. They are encouraged to come forward and speak with investigators.
Anyone with information about this crime is asked to call the York Regional Police #4 District Criminal Investigations Bureau at 1-866-876-5423, ext. 7441. Alternatively, anyone who wishes to provide information anonymously can contact Crime Stoppers at 1-800-222-TIPS, or leave an anonymous tip online at https://www.1800222tips.com/.