Surrey man arrested in Elnaz Hajtamiri kidnapping investigation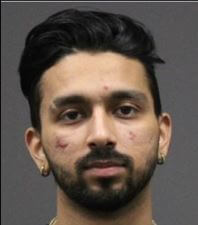 27th April 2023 – York Regional Police has arrested one suspect in Surrey, British Columbia in connection with the attack on Elnaz Hajtamiri that took place in December 2021 in the City of Richmond Hill.
On December 20, 2021, officers responded to an address on King William Crescent, which is in the area of Yonge Street and Bantry Avenue, for a call that a female victim was attacked and struck with a frying pan in an underground parking garage. The victim, Elnaz HAJTAMIRI, was taken to hospital with non-life-threatening injuries and the suspects fled the scene in a vehicle.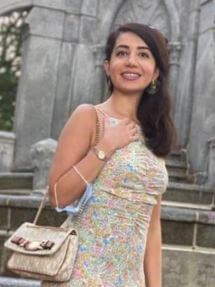 In 2022, three suspects were identified and charged in the violent attack. In February 2023, a fourth suspect was arrested and March 1, 2023, a fifth suspect was charged.
On April 15, 2023, investigators arrested and charged Jaspreet SINGH with Aggravated Assault and Conspiracy to Commit an Indictable Offence. He was transported back to York Region where he remains in custody.
A Canada-wide warrant remains in affect for Sukhpreet SINGH. He is encouraged to seek legal counsel and turn himself in. Investigators are reminding the public that anyone who is, or has, assisted the suspect may be subject to criminal charges.
A $100,000 reward exists for information on the abduction of Elnaz HAJTAMIRI.  On January 12, 2022, HAJTAMIRI, 37, was abducted at approximately 8:30 p.m. from a Wasaga Beach residence by three suspects dressed in fake police gear. They fled in a white Lexus RX SUV. York Regional Police continues to work with the Ontario Provincial Police (OPP) in this investigation.