Delhi District Court charges 4 for 'calculated attack' during Delhi Riots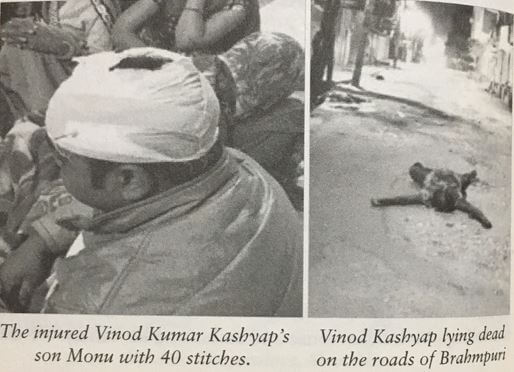 17th November 2021 – The Karkardooma Court in Delhi has charged 4, namely, Anwar Hussain, Kasim, Shahrukh aka Rinku and Khalid Ansari, in the murder of one Deepak during the horrific riots which shook the national capital of India during February last year.
The court determined that the Deepak had succumbed to multiple injuries after he was attacked by the culprits on 25th February 2020. The post mortem report prepared and finalized on 27th February 2020 confirmed the cause of death as "hemorrhagic shock due to antemortem injury to the brain and abdominal organ and blood vessel".
Public witnesses in the case, Kirti Raj Tiwari and Mohd. Khalid aka Babli, testified in the court that they saw a mob of around 100/200 persons mostly young residents carrying stones, cudgel, sticks, knives and iron rods, etc. and shouting religious slogans. The culprits, who were part of the mob, attacked one person who was beaten mercilessly, stabbed by rods and knives and the deceased was left on the road as dead.
Additional Sessions Judge, Amitabh Rawat, stated that considering the manner in which the mobilization and intent of the unlawful assembly of the rioters and the culprits took place, the conspiracy to murder the victim was a 'calculated attack'. The court has charged the culprits to have committed offences under Section 147, 148, 302, read with Section 149 and under Section 302 read with Section 120B Indian Penal Code.
Picture Credits: Delhi Riots 2020 – The Untold Story, Garuda Prakashan
Both pictures in this article have been used only for representational purposes. Vinod Kumar Kashyap just like Deepak was a victim of the horrifying riots. Tahir Hussain, was an Aam Aadmi Party Councillor and his house has been found to be the main ground for instigating and conspiring the riots. The investigation is still on.