Toronto Police investigates likely bomb threat near Bloor-Shelbourne Area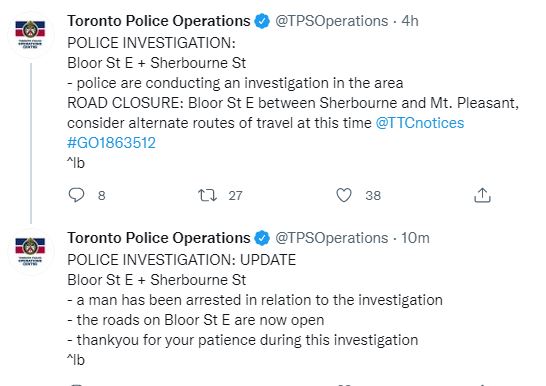 28th September 2021 – Toronto Police Services has arrested a man in connection with a probable bomb threat near the Bloor Street and Shelbourne Street area in Toronto.
Earlier this evening, the Emergency Disposal Unit safely detonated a package out of an 'abundance of caution'. A loud bang was heard by the local residents in the area.
An unverified video has surfaced on social media of the scene after the package was detonated.
This area holds many important offices including the Toronto Sun, National Post, the Consulate General of India and other consulate offices such as Czech Republic and Brazil. Police confirmed that the investigation is still underway to find out the cause behind the incident.