This year at Cannes Festival is extra special for India; here's why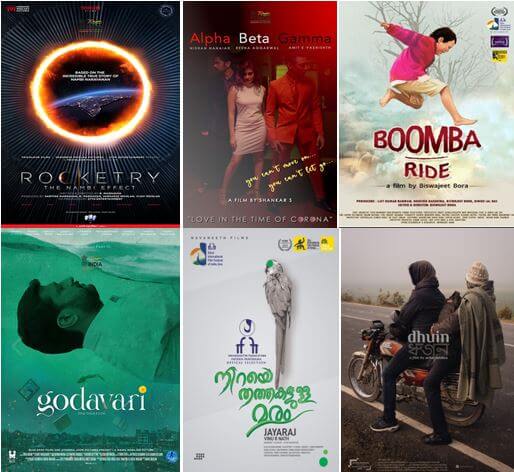 19th May 2022 – The 75th Cannes Festival began day before yesterday in France with all its glitter and glamour. As always, the festival gathered the limelight of movie lovers, celebrity fans, fashion trend followers and media worldwide. Celebrities from across the globe are attending the prestigious events which would last for 12 days.
But, this year is an extra special for India. India has been announced as the "Country of Honour" at the Marche du Film or Cannes Market which is organized alongside the Cannes Film Festival.
There are 6 Indian movies that would be doing a world premiere at the celebrated film festival.
Actor R. Madhavan's 'Rocketry: The Nambi Effect' is a movie based on an Indian scientist Nambi Narayanan, a former ISRO aerospace engineer, who was falsely accused of espionage. The movie is being released in English, Hindi and Tamil.
Alpha Beta Gamma is a Hindi romcom movie. A woman is stuck under one roof with her almost ex-husband and her about-to-be husband for 14 days as COVID-19 strikes the earth.
Godavari, a Marathi movie, which stars Neena Kulkarni, Jitendra Joshi and Vikram Gokhale is a tale of a family living on the banks of river Godavari.
Boomba Ride is a comedy movie in Mishing (yes, it is a language).
Niraye Thathakalulla Maram is a drama film in Malayalam narrates a story of a boy who selflessly takes care of a visually challenged old man and lost his memory.
Dhuin which would be available in Hindi and Maithili tells the story of a small town theatre artist who dreams of becoming a big actor, but has financial hardships due to pandemic lockdown.
Other than the above, Satyajit Ray's 'Pratidwandi' will also be presented in an exclusive screening and Hollywood classic 'Singin' in the Rain' will be presented in a brand new 4K restoration. Indian film 'Thamp (The Circle Tent)', a 1978 Aravindan Govindan directorial, will have its Restoration World Premiere at Cannes.