Story of Canada's Warren Buffett and what he likes about Modi's policies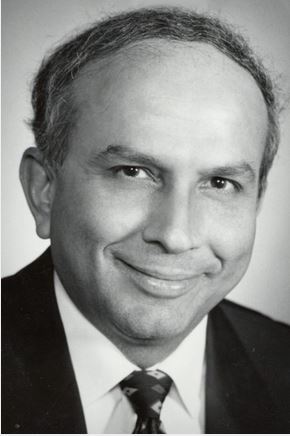 22nd December 2021 – Like a lot of corporate stories, the story of Prem WatsaCM is not only inspirational and worth reading and following, it solidifies one's faith in capitalism and the North American dream. This is a story of man from a humble beginning to be known as 'Canada's Warren Buffett'.
Prem Watsa was born in August 1950 in Hyderabad, India in a typical Indian family. He was great in academics and pursued many sports in school. He graduated from IIT, Madras in 1971 with a chemical engineering degree. During his final year, he met Nalini Loganadhan, whom he married a few years later. His interest towards business brought him to London, Ontario where he earned his business management degree at Richard Ivey School of Business. At the time he arrived in London, he just had $ 8 in his pocket. To finance his education, he worked selling furnaces in winter and air conditioners in summer.
After earning his MBA degree, he started applying for jobs. But, the luck was not favoring him. In the 1970s, it was even harder for immigrants to get their foot in the door. In 1974, he got called for an interview at Confederation Life Insurance Company in Toronto. Since, no other applicant turned up for the interview, he got the job as investment analyst. His manager, John Watson, introduced him to value investing as guided by Benjamin Graham. He grew very well within the company and was Vice-President when he decided to move on.
In 1984, he founded Hamblin Watsa Investment Counsel with Tony Hamblin. 3 years later, Watsa bought a struggling trucking insurance company called Markel Financial. He shed unprofitable investments, made new and wise investments. In 1987, this company was renamed as Fairfax Financial Holdings. Fairfax stands for "fair, friendly acquisitions."
Over the years, Watsa and his family has been involved in several charity projects. He is a board member at Hospital for Sick Children, Royal Ontario Museum and Richard Ivey School of Business. He also became the Chancellor of University of Waterloo in 2009. For running several charities, community scholarship and other programs, he was awarded the Order of Canada in 2015 for his outstanding contribution to the Canadian society. He received Padma Shri in 2020 from the Government of India.
In a recent interview with Financial Post, he talked about how Capitalism impacts positively to the life of millions on this planet. He shared his thoughts on markets and their differences in the U.S. and Canada. Upon asking on how he sees India at the moment, he praised Prime Minister Narendra Modi for making dramatic changes to infrastructure, cutting red tape, creating competition and cleaning up competition. He hopes that Modi gets another term. For the present term, he is confident that Modi would deliver his promises.