Need is to address increasing fissures in Indo-Bangladeshi partnership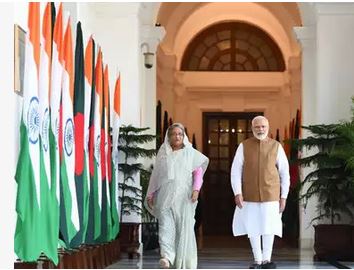 26th December 2021 – On 16th December 2021, Bangladesh celebrated its 50th Vijay Diwas (Bijoy Dibosh). On this day in 1971, Bangladesh (formerly known as East Pakistan after the partition of India in 1947) became an independent country. Indian armed forces defeated Pakistani Army and made it surrender unconditionally and 93,000 of their troops were held captive in Bangladesh.
Historical Background
From 1947-1971, it is reported that over 3 million people were killed in Bangladesh and 200,000 women were raped and dishonored (see latest speech of Bangladeshi Prime Minister Sheikh Hasina in Maldives). The attempt by the then West Pakistan to impose Urdu as prominent language in East Pakistan led to massive protests in February 1952. In order to crush the 'language movement', dozens of students and activists were killed. Shaheed Minar stands at that place in honor of those who died for the cause.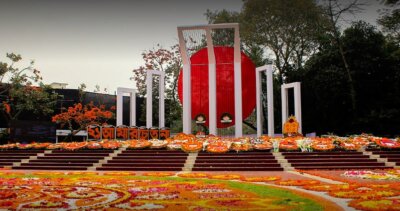 Conflict Resolution till now
Since the creation of Bangladesh, the Indo-Bangladeshi relations have mostly remained friendly and harmonious. Both nations resolved amicably the two major disputes Maritime Boundary dispute and the Land Boundary demarcation after Prime Minister Narendra Modi took the charge in 2014. The two countries share a 4,000 kms plus border and the trade relations are on a positive trajectory in the past decade.
Emerging Fissures
Despite being border-friendly nations, there are emerging fissures in Indo-Bangladeshi relationship which must be dealt with sooner than later.
1. Illegal migration of Bangladeshis into the Indian border;
2. Increasing religious radicalization locally in Bangladesh which has led to minority Hindu community being attacked and killed. Recent attacks on Hindus during Durga Puja is big concern for Bangladeshi government. Increasing attacks on Hindu minorities in the name of blasphemy is leaving a bad taste in the mouth for bilateral relations;
3. Increasing influence and dependence of Bangladesh on China for trade and military equipment;
4. River Water Sharing