Police arrests third accused in the murder of Sangita Sharma
30th June 2021 – Peel Regional Police announced today the arrest of the third accused in the murder of a Brampton resident. Sangita Sharma, wife of the priest at Hindu Sabha Mandir (Abhay Shastri) in Brampton, was murdered outside her house in the garage near Airport Road and Countryside Drive in Brampton. She was announced dead when she was brought to the hospital.
Police has not yet revealed the reasons for the murder and confirms that there could be more arrests in the case. Sangita Sharma worked was a pharmacist and worked at a pharmacy in Brampton. She was shot when she came back home from work at around 7 P.M. on 13th August 2020.
Earlier this month, two men were arrested in the case. One of them is 19-year-old named Fiseha Girmay Habtegabir and the other one is 23-year-old named Malik Essue.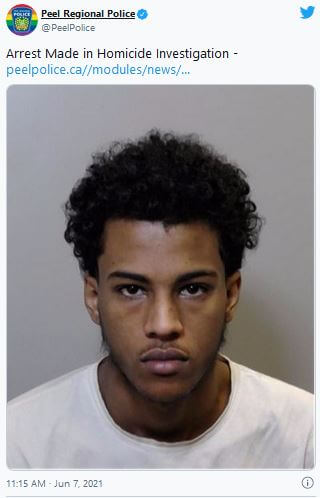 Police has now released the video footage of two of the suspects.
This brutal murder has shaken the whole Hindu community. Members of the community had kept prayer gatherings and candle-light vigil in support of the victim's family. The vigil was attended by Ghada Melek, Member of the Conservative Party and Ruby Sahota, MP Brampton North.

Police is asking anyone with information, dashcam or video footage to contact the Homicide and Missing Persons Bureau at 905-453-2121, extension 3205, or call Peel Crime Stoppers anonymously at 1-800-222-TIPS (8477) or by visiting peelcrimestoppers.ca