Om Symbol and Distorted Yoga Pose Appears on Slippers at Zumiez; Hindus Angry
5th July 2021 – A clothing and footwear brand Zumiez has sparked controversy and hurt religious sentiments of Hindus by putting footwear with the auspicious Om symbol and distorted Yoga image on sale at their stores and online https://www.zumiez.ca/lurking-class-by-sketchy-tank-white-black-slide-sandals.html One of the stores which was found selling the slippers is located at CrossIron Mills in Calgary.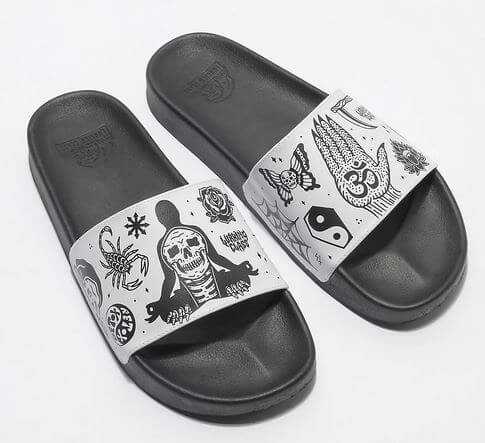 Several members of the Hindu community are expressing their concerns online over this matter and calling this as an act of Hinduphobia. One of the local Hindu groups in Calgary, International Hindu Foundation (IHF), has written a letter to the store authorities expressing their anguish over the matter and demanding that the slippers be taken off the shelf and online. The store has not yet responded to the letter. IHF is planning to reach out to other Zumiez stores in Calgary as well.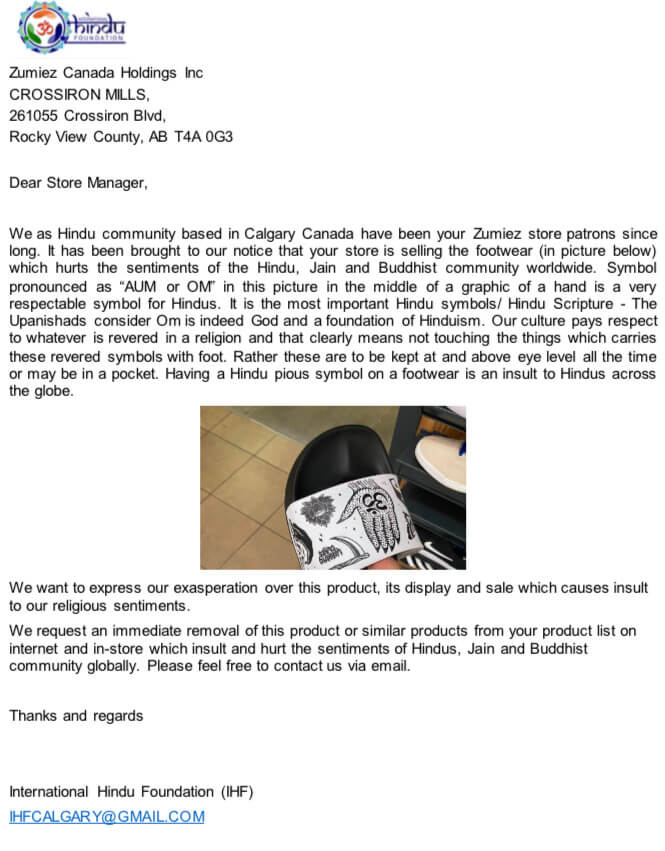 Few members of the community have reviewed the store ratings on Google and expressed their anger. HTC could not determine if any Hindu group has yet reached out to local politicians and talked about this issue.