Learning from Rashmi Samant Hinduphobia Controversy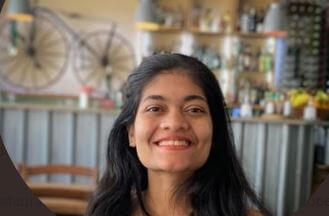 23rd July 2021 – Rashmi Samant, 22, became the first Hindu and Indian girl student to have been elected as Oxford University Student Union (OUSU) in February 2021. As soon as she got the highest position in the student's union, she became a victim of cyber bullying, racism and Hindu hatred from some students and even a professor. Dr. Abhijit Sarkar, who is post-doctoral researcher at Oxford, made extremely vile comments online against Rashmi, her family and Hindus in general. The young student decided to resign from the position within two days of being elected the president.
The matter went viral and was talk of the town (online and offline). The harassment suffered by Rashmi was so severe that even the UK Police had to intervene. Now, after almost five months of investigation by Oxford authorities, she has been vindicated and the investigation has concluded that Rashmi was in fact 'bullied' because of her identity. The Hinduphobia row has attracted the attention of millions of Hindus across the globe. It is a big concern that Hindu hatred is an increasing trend across academia and media https://hindutimescanada.ca/nasa-tweets-about-ts-newest-intern-faces-wrath-of-hindu-haters/
Story of Rashmi Samant is not a case in isolation. There are tens of thousands of young Hindu students and professionals who are at the risk of facing the fury of Hindu haters, online as well as offline. So, what are some of the learning from this controversy?
As a community, Hindus are being targeted at various places for their race and ethnicity;
They are being shamed and ridiculed for wearing their religious insignia, speaking their mother tongues and practicing their beliefs;
False narratives around Hindu history are dominant in western media and academia;
Certain section of the media is highly insensitive towards Hindu-hatred and rapidly growing Hinduphobia and does not cover stories which matter to Hindu community;
Despite all the above, we as a community would stand up for our rights, speak up against any atrocity on our brothers and sisters, defend our beliefs, traditions, customs, insignia and temples of worship. We would continue to fight for Dharma.