Hindu Teenager shot dead for resisting forced marriage and conversion in Pakistan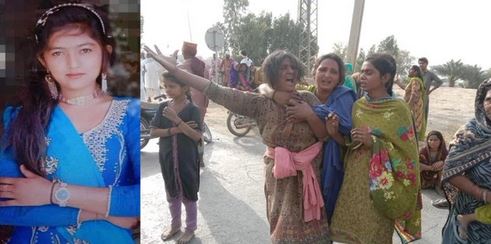 26th March 2022 – Pakistan continues to be an unsafe place for religious minorities and its treatment to non-Muslims has reached another abyss.
On 21st March 2022, an 18-year-old Hindu girl named Pooja Kumari was killed by a man named Wahid Bux Lashari and two accomplices in Sindh province of Pakistan. The assailants broke into her home near Chhuahra Mandi area of Sukkur in Sindh. Lashari asked Pooja to marry him and convert to Islam, but she refused. The attackers attempted to abduct her before they shot her.
The news story has taken the internet by storm and human rights organizations across Pakistan are demanding justice for Pooja and #JusticeforPooja began to trend. Local Police has filed a FIR under the Pakistan Penal Code and the accused under the police custody.
The incidents of the forced conversions of Hindu, Sikh and Christian girls have been on the rise in Pakistan in the past decade. As per a report published by Centre for Social Justice, Pakistan in 2020, 162 verified incidents were used as a sample to study the 'forced conversion' trends in Pakistan which showed that 46.3% of the victims were minors. Of this, 32% were in the age group 11-15 years.
Another report published at University in Birmingham in 2018 estimated that 1,000 women and girls from religious minorities are abducted, forcibly converted and then married off to their abductors every year. The report noted that 20 or more Hindu girls are abducted each month in Pakistan.