Ethical Media Reporting of India's COVID Situation?
9th June 2021 – It has been over 40 days since the second wave of COVID-19 hit India. We have all seen what we never wanted to see. The suffering of our families and friends during the crisis and the loss of the loved ones was too much to bear. Some of us were blaming the government, some were pointing fingers at opposition parties and some at the sorry moral state of citizens. But what was shocking and more disappointing was the role of the media, both within India and outside. It felt as if they were just waiting for the moment for India's downfall.
Before we discuss this further, let's have a look at some data. At the time of writing this article, India had administered 234M COVID-19 vaccinations. That is much more than the vaccines administered in Spain, Germany, France, Italy and UK combined. That is almost 10 times more people vaccinated in Canada. Let that sink in. Just to add to perspective, US still has higher number of deaths because of this pandemic and hundreds who are yet to be cremated https://www.washingtonpost.com/nation/2021/05/09/coronavirus-bodies-trucks-new-york/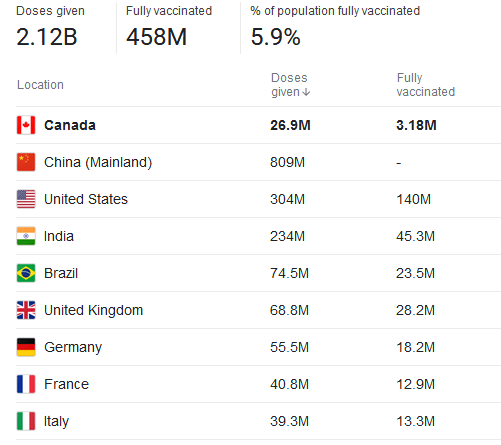 Now, let us look at the role of international media which claims to be more professional and truthful as compared to their Indian counterparts. However, no media house took an exception and decided not to show funeral pyres, dead bodies and chaos in the hospitals. Sadly, the human rights and privacy of Indians did not matter. The pictures of pyres were getting sold in thousands of dollars. Unfortunately, the internet is still full of these pictures.
The question whether the international media acted ethically in this situation is not so important. More important is the fact that they acted with bias and prejudice. They acted hypocritically. Did they act because of the pharma war going on in the world for dominance? Did they act because India was able to export and donate vaccines generously to 80 plus nations across globe? As S. Jaishankar, India EA Minister rightly noted in one of the TV interviews that when India gave vaccines to the world, it was called as Vaccine Maitri or gesture of friendship https://timesofindia.indiatimes.com/world/rest-of-world/canada-thanks-india-for-sending-500000-doses-of-covid-19-vaccines/articleshow/81322753.cms  whereas when India got oxygen assistance from different nations, it was noted as aid. Why different parameters? https://www.cbc.ca/player/play/1894265411603
At least one person we know could not bear this unfairness. Ashish K, who is a resident of GTA, lodged an official complaint with Ombudsman for the coverage he was seeing on Indian Covid crisis on CBC. The response he got from the TV channel was far from being satisfactory. He had wished more people could write collectively or some big organization take up this issue.
It is equally remarkable to note that no international media is covering the news now when India has been able to bring down the total number of daily cases by 80% and deaths by 50% in a span of just over a month. It's not part of the agenda, eh?