CoHNA Canada Celebrates and Amplifies Canadian Hindu Heritage Month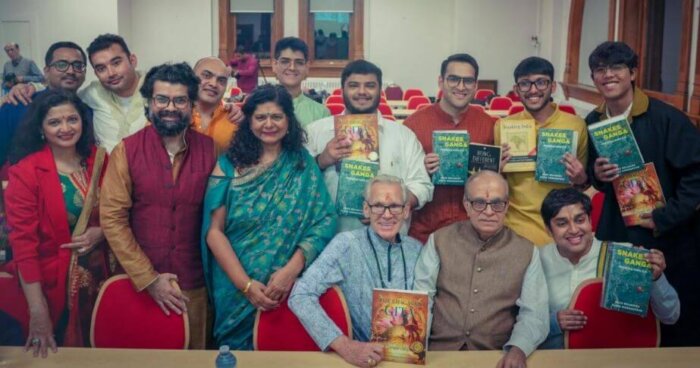 19th December 2022 – The last month was a special one for Hindus in Canada. CoHNA celebrated the first federally recognized Hindu Heritage Month (HHM) in Canada. While (HHM) has been celebrated provincially in Ontario in the month of November since 2016, this is the first time that the entire country was a part of the event. This success was possible due to a private member's motion introduced by Hon. MP Chandra Arya to celebrate HHM in November. The bill was unanimously passed by the House of Commons
Canada is home to more than 830,000 Hindus, up from nearly half a million in 2011, and just under 300,000 in the 2001 census. Hindus in Canada come not only from India but also from East Africa, South Africa, Fiji, Mauritius, Guyana, and Trinidad.
The earliest Hindu immigration to Canada dates back to 1911. Back then, there were only 1758 Hindus and Sikhs living in Canada. The larger influx happened in the 1960s and 1970s and today, Hindus are a significant part of the Canadian story. In fact, Canada is home to more than 100 Hindu temples, of which roughly 60% can be found in the Greater Toronto area alone, where nearly half of all Hindus live.
On November 1st 2022, MP Chandra Arya marked the historic beginning of Canada's national Hindu Heritage Month by raising a flag with Hindu sacred symbol Aum at Parliament Hill, Ottawa.
On November 4th, a thought-provoking session was organized at the University of Toronto, featuring renowned intellectuals Rajiv Malhotra and Jeffrey Armstrong. A highlight of this event was the launch of the North American tour of Rajiv Malhotra's ground-breaking book "Snakes in the Ganga." Jeffrey Armstrong spoke illuminatingly about what traditional Hindu wisdom has to offer humanity, and how it can help heal the world. CoHNA gifted copies of "Snakes in the Ganga" as well as Jeffrey Armstrong's book, "The Bhagavad Gita Comes Alive", to students and attendees.
On November 20th, CoHNA proudly collaborated on a Hindu Heritage Month event at Parliament Hill. The keynote event was organized by Hon. MP Chandra Arya, with the dedicated support of Canadian Hindu activists, including CoHNA volunteers. Speakers included Hon. MP Chandra Arya, Indian High Commissioner to Canada H.E. Sanjay Kumar Verma, Prof Harsha Dahejia from Carleton University, and CoHNA's very own Rishabh Sarswat, who spoke on the pluralism inherent in the Hindu tradition, and the importance of celebrating Hindu Heritage.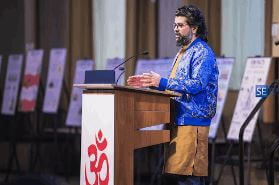 The month also saw many honorable MPs and provincial lawmakers recognize the contributions of Hindus in Canada. The Hindu-Canadian community was happy to see many Mayors share personal greetings, and a large number of cities and towns in Canada proclaim and recognize Hindu Heritage Month. It was specially affirming for Hindu-Canadian children, who were excited to see public schools across Canada honor their heritage and display messages of support via school notice boards and classroom activities. Many Hindu Organizations, temples and faith groups came together to make the first federally recognized Hindu Heritage Month a success.
Hindu Heritage Month and such platforms give an opportunity to recognize the contributions of Hindu Canadians, to showcase the many contributions of Hinduism and ensure future generations also benefit from the diversity, inclusion, pluralism inherent in the Hindu tradition.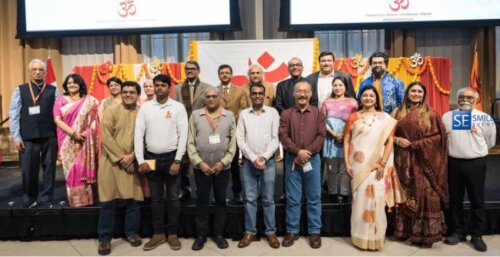 (This article appeared at www.cohna.org on 16th December 2022 and is being published with CoHNA's permission)