Anonymous organizers of the anti-Hindu conference on the backfoot? DGH Website Goes Down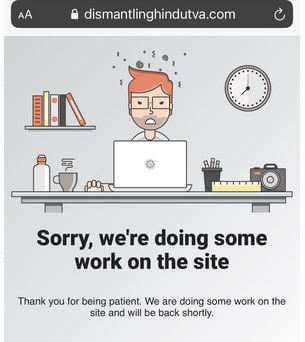 4th September 2021 – After a strong opposition from Hindu diaspora from the US and Canada, many universities have dis-associated themselves from the conference. It is alleged that the organizers, who are still anonymous till now, were using the university logos and names without proper permissions and authority. At the time of writing this article, the website of DGH has been taken down and is possibly being updated.
Canadian Hindu Diaspora protested outside University of Toronto on Thursday and demanded to withdraw the university's endorsement towards an anti-Hindu Conference known as "Dismantling Global Hindutva. At the call of Hindu Forum Canada, many Hindu organizations such as Canada Hindu Registry, Canada Hindu Schools, Canadian Hindu Volunteers and other organizations staged the protest.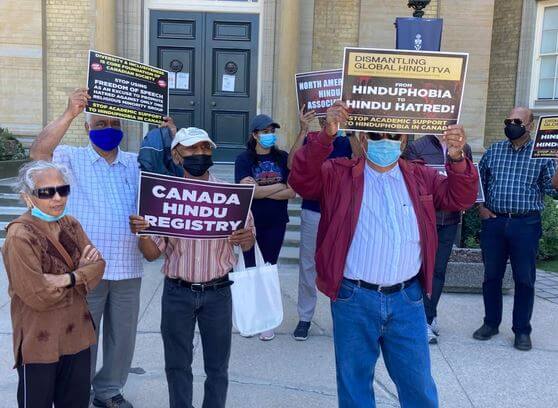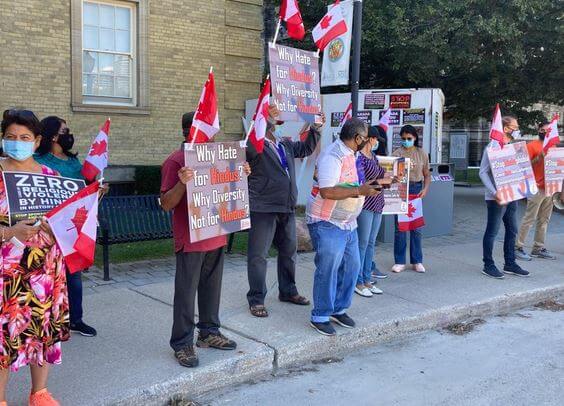 Canadian Hindus showed their dismay and frustration over the University of Toronto's sponsorship to the Hinduphobic conference. They wrote to the University that "University of Toronto is near and dear not just to Hindus in Canada, but to Hindus across the world. Not only are many of us students of this esteemed University, many are employed there. Hindu Canadians are doctors, engineers, scientists, teachers, graduates, post-graduates and Ph.Ds. from the University of Toronto. By supporting this conference, University of Toronto is not only putting them at risk, but also Canadian Hindus at large.
They chanted "shame shame shame – University of Toronto. Their placards read, "Universities – Stop Hinduphobia"
The Protesters marched to Ontario Legislative Assembly. They urged the University of Toronto to withdraw its support towards the controversial conference. They also filed a hate crime complaint to the Toronto Police. A similar protest took place in British Columbia as well.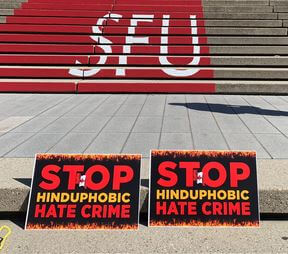 Some points which create serious doubts of the sinister ploy to defame Hindus and Hinduism.
On the 20th anniversary of 9/11 Twin Tower Attacks, why is this conference being held?
While the world is watching religious fanaticism and demolition of human rights in Afghanistan, what is the need to dismantle Hindutva? Hindus and other religious minorities have been nullified in Afghanistan and the conference wants to talk about Hindutva. Why?
Who are the organizers of this conference? Why are they choosing to keep themselves anonymous even when there is so less time left for the scheduled conference?
The organizers of the conference did not call for papers. Why?