Brampton Hindu Temple defaced with anti-India slogans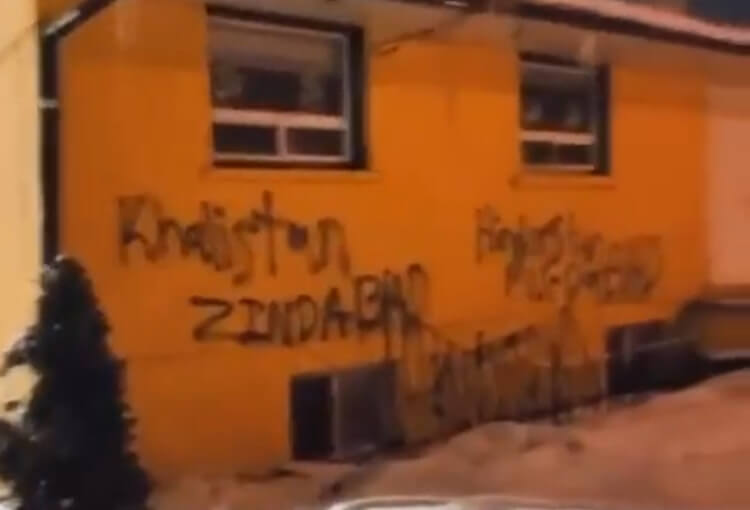 30th January 2023 – Shri Gauri Shankar Mandir in Brampton Ontario has been vandalized by unknown assailants. On the outer walls of the temple, the attackers wrote "Khalistan Zindabad" and "Hindustan Murdabad".
Indian Consulate in Toronto was quick to raise the concern with the Canadian law and order authorities. In a tweet, it said, "The hateful act of vandalism has deeply hurt sentiments of Indian community in Canada. We have raised our concerns on the matter with Canadian authorities."

It was around 7 A.M. in the morning on a cold Monday morning when the temple authorities found out that the outer walls facing the main street in the area of Queen Street and Chinguacousy Road had been defaced. The temple, though, faces the main street does have an entry from the back instead and there are no CCTV cameras installed on the front side of the temple. The temple authorities have registered a formal complaint with the Peel Regional Police.
The temple authorities have since re-painted the walls.
Shri Gauri Shankar Mandir, which is situated in the western part of the city, came under attack last year during the same time when a series of break-ins happened at multiple Hindu temples which shook the Greater Toronto Area residents. Although, the regional police did not find any ulterior motives (other than theft) behind these attacks, the Hindu residents suspected a foul play by Hinduphobic forces active in the area.