All that you should know about the 'Financial Literacy Month'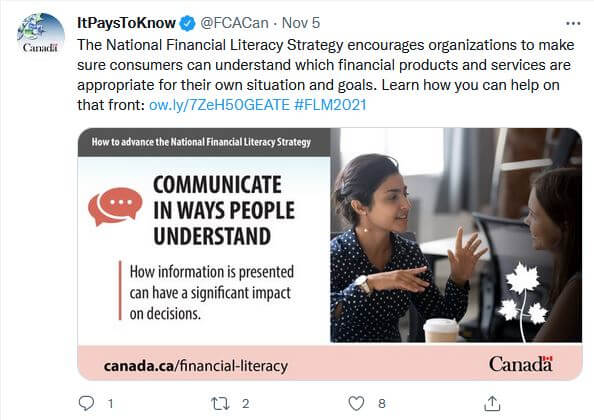 7th November 2021 – Each year November is recognized as the 'financial literacy month'. During this month, the Financial Consumer Agency of Canada (FCAC) engages with citizens and works with various private, public and non-profit organizations to improve the financial literacy of individuals and families. The core objective of the exercise is to assist citizens be wise money-wise. Through various workshops offline and online, they can learn to manage their money and debt wisely and save for the rainy days.
With ever-changing technology in the financial sector, the products and services offered to customers have changed and it is important that they understand what they are getting into when they buy these new financial products and services. A well-informed individual equipped with sufficient financial understanding and right tools in his/her hands is also an asset for the economy.
The campaign theme for this year, 'Make Change that counts', aims to ensure that the financial ecosystem is accessible, inclusive and effective for all Canadians. The campaign has been sub-divided into weekly themes to cater to specific objectives.
Week 1 (November 1 to 6): Managing expenses to keep up with bills and credit commitments
Week 2 (November 7 to 13): Managing debt to feel in control of your overall debt situation
Week 3 (November 14 to 20): Managing savings to prepare for financial shocks and unexpected expenses, and achieve your financial goals
Week 4 (November 21 to 30): Navigating the financial marketplace with knowledge and confidence