York Police charges one in criminal harassment investigation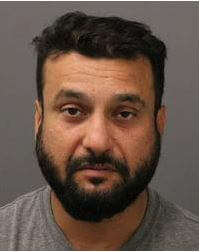 22nd August 2023 – York Regional Police have arrested and charged a man after he allegedly followed a woman and harassed her with a knife in the City of Vaughan.
Vishal Sharma, 40, Town of East Gwillimbury has been charged with below offences.
Criminal Harassment
Possession of weapon for dangerous purpose
On August 17, 2023 at 10:30 PM, York Regional Police received a 9-1-1 call from a woman who reported being harassed by a man with a knife.
The adult female victim had been walking in the area of Highway 7 West and Martin Grove Road with another woman when a male suspect unknown to them approached on foot, tried to engage in conversation and offered them a ride home, which was declined.
The suspect continued to follow the women as they went to a bus shelter. After one of them got on a bus, the suspect approached the lone victim, displayed a knife and tried to coerce her to come with him.
The victim ran away and called police. Responding officers found the suspect in the area. He fled on foot and was arrested after a short pursuit.
The suspect was operating a red 2010 Ford F150 pickup truck, found parked at a nearby gas station.
The police investigation is ongoing. Investigators are asking any victims or witnesses to come forward and assist in the investigation.
Anyone with information is asked to contact the York Regional Police #4 District Criminal Investigations Bureau at 1-866-876-5423, ext. 7441. Alternatively, information may also be provided anonymously by calling Crime Stoppers at 1-800-222-TIPS or going online at www.1800222tips.com.