Six arrested and charged in multiple thefts investigation in York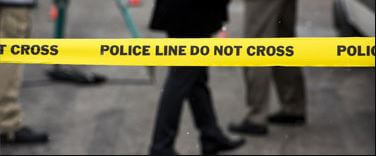 19th September 2022 – York Regional Police (YRP) has arrested and charged six in connection with 21 incidents of thefts of merchandise worth more than $ 21,000 in the region of York.
Police started their investigation in November last year when it received several theft reports from commercial hardware stores in and around the York region.
Last Tuesday, on September 13, 2022, YRP investigators identified four of the suspects and arrested them while they attempted to steal smoke detectors worth almost $ 6,000 from a hardware store in the City of Barrie. The accused were found with cocaine, heroin and methamphetamine.
Two other suspects were located in Toronto and were arrested on 14th September 2022. During the investigation, the police have recovered large number of stolen articles including U-Haul van with keys, power tools, Moen faucets and other household items worth $ 15,000. Five grams of heroin and two grams of cocaine were also confiscated.
The six suspects were involved in 21 incidents and investigators have laid 47 charges.
Unverified by the police, a local media house revealed names of the suspects as Salinder Singh (26), Anuveer Singh (25), Navdeep Singh (23), Manpreet Singh (24), Lovepreet Singh (25) and Sukhman Deep (34). HTC was unable to verify the details.
Police believe that these may be involved in other hardware thefts in the Peel Region, Halton Region, Durham Region and City of Toronto.
Investigation is still ongoing. Anyone with information is asked to contact the York Regional Police #4 District Criminal Investigations Bureau at 1-866-876-5423, ext.7441, or call Crime Stoppers at 1-800-222-tips, or leave an anonymous tip online at www.1800222tips.com