RECO suspends real estate licenses for 129 for misconduct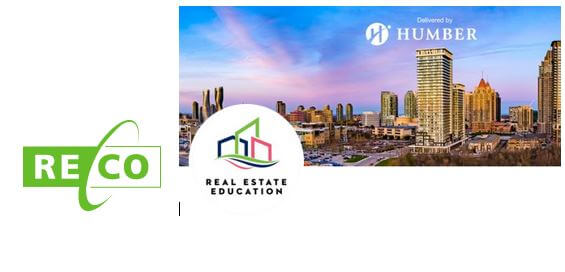 19th November 2021 – The Real Estate Council of Ontario (RECO), the apex body for regulating real estate professionals and enforces rules that real estate salespeople, brokers and brokerages must follow, has now suspended licenses for 129 realtors on account of learner misconduct.
RECO provides the Real Estate Education program through Humber college. An investigation conducted by Humber College authorities found deliberate and organized misconduct and is reviewing current and past examinations to identify suspicious or misconduct behavior. The college has notified the realtors who were found responsible for misconduct and their license stands suspended. Those who, on the balance of probabilities, have been found guilty of misconduct and who have completed the pre-registration phase, will have their Humber completion status rescinded as they no longer satisfy the requirements for the program.
RECO would now apply disciplinary action against these individuals. It has also asked all who have any more information with evidence of cheating to contact the Humber College. Some names from the list of suspended individuals are as below.
1. Harjot Singh Bhangu
2. Rajbir Josan
3. Hardip Lota
4. Harmandhir Singh Kahlon
5. Baljinder Singh Sara
6. Surinderpal Singh
7. Prabhiqbal Singh
8. Rajanbir Singh
9. Seema Rani
10. Amarjit Singh Rana
11. Randeep Singh Johal
12. Rajwinder Kaur Thind
13. Malkeet Marva Singh
14. Ravinder Singh Panag
15. Bali Singh Sidhu
16. Gagandeep Sandhu
17. Navkaran Singh Gill
18. Mandeep Singh Toor
19. Shubham Handa
20. Jaswinder Kaur Bal
21. Raghav Jain
22. Syed Rizvi
23. Jahangir Parvez
24. Baldeep Brach
25. Amarjot Lamba
26. Kabul Singh Mann
27. Kamaljeet Kaur Ghotra
28. Ravinder Singh Chahal
29. Ranjay Kumar Singh
30. Mirza Chaudhary
31. Rupavathy Jegasundaram
32. Nilesh Modi