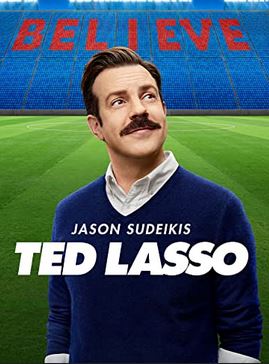 22nd September 2021 – 'Ted Lasso', an Apple TV production, won 7 Emmys last weekend. The sports drama-cum-comedy has been a sensation ever since it was aired in August 2020. The series is also one of our favorites not only for the fact that it has pure entertainment, but it also has life hacks hidden in almost every episode.
We want to share our feelings and thoughts of some of the best life hacks the amazing TV series can teach all of us.
Accepting Challenges – Ted Lasso, an American football team coach, gets hired to coach a British Soccer team, AFC Richmond. The coach takes over the job without any prejudices, accepts challenges and handles the situation in which he is in with ease. He does not let his lack of soccer knowledge doubt his capabilities.
Let people be who they are – The new coach does get a harsh welcome both from the team players as well as the fans (for the fact that he does not know a dime about soccer). Nevertheless, he is not reactive and let the players be in their natural self. He does not impose his thoughts on the players.
Facilitating not commanding – As a coach, Ted is never commanding or dictating from his position. He is acting as a mere facilitator between the team mates. He helps them in bridging and accepting each other's differences.
Moving On – In one of the episodes, he gets to know that he was called in as the coach for the club only for the fact that he does not anything about soccer. The club president wanted him to fail all this while. After she understands her mistake, she apologizes to him. Ted very graciously accepts the apology and at the same time, does not make her feel guilty with his amazing personality.
Moving On, Part 2 – This is our all-time favorite from this series. Ted asks Sam to be like Goldfish for the fact that this fish has a memory of 5-10 seconds. He asks Sam "Next time you need to shake it off and get back to optimal performance…be a goldfish"
Humor can go a long way – Ted uses his little jokes to break the monotony and build bridges with his team players. Without being too serious about his job, he inspires his team for giving their best shot.
Setting his team mates for success – He sees that the former 'kit man' Nathan understands the game very well. Not only does he listens to his advice, he pitches him as a junior coach with the management. For him, it was bringing new talent on board and not shying away from breaking the norms.
Hope that kills you – We could resonate to this episode instantly. Yes, hope is what kills you. This is what Bhagwat Gita teaches us as well. Our actions shall be without any expectations. It is not about winning and loosing. It is about giving your best at what you do. Ted tells his team before a key game to not worry about the results, but give their finest. We all know that the club loses the game, but it was not the end of the story.
For those who have not watched this TV Series, please do watch. For those who have watched it, please share your thoughts in the comments of what you learnt.