3 Indian-Origin Canadians appointed as the Order of Canada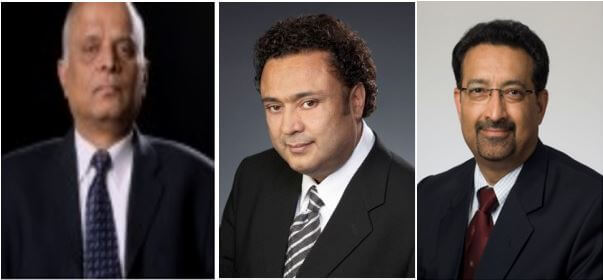 2nd January 2022 – Last Wednesday, the Canadian Governor General of Canada announced 135 new appointments to the Order of Canada. The Order of Canada is the one of Canada's highest civilian awards. This new list has three people from the Indian origin. Dr. Vaikuntam Iyer Lakshmanan, Dr. Pradeep Merchant and Navjeet Singh Dhillon (Bob) have been awarded O.C for their outstanding achievement, dedication to the community and service to Canada.
Dr. V.I. Lakshmanan is an internationally renowned teacher, scientist and innovator in the area of sustainable development. Born and educated in India, Dr. Lakshmanan moved to Canada in 1974 after serving as Lecturer at the University of Birmingham, UK. He has been awarded O.C. for his philanthropy and for his expertise in hydrometallurgy and business, which have greatly benefited his profession, community and Canada-India relations.
Navjeet (Bob) Dhillon is President & CEO of Mainstreet Equity Corp. listed on the Toronto Stock exchange. He is also Founder, Owner & President of Pan Pacific Mercantile Group, an international trading and export company focused on real estate development in emerging markets such as Belize and India. He has been awarded for his achievements in business, and for his unwavering commitment to philanthropy and higher education.
Dr. Pradeep Merchant obtained his MBBS medical degree from the University of Bombay in 1984. He completed his pediatric training at Queen's University in Kingston, Ontario in 1990 and joined the Hospital for Sick Children (SickKids) in Toronto for a neonatology fellowship in 1990. In 2006, Dr. Merchant became chief of the Division of Neonatology for the amalgamated Ottawa Hospital and then chief of the Division of Neonatology at the Children's Hospital of Eastern Ontario (CHEO). He has been awarded for his longstanding contributions to his community, including his philanthropy and his leadership in the promotion of bilateral ties between Canada and India.