Youth in Policing – An Initiative Worth Praising For
6th July 2021 – Little did Toronto Police knew in 2006 that their program 'Youth in Policing Initiative' (YIPI) would become such a success which would draw hundreds of youth application year-on-year basis.
YIPI was started with a focus on addressing the concerns of the growing teenagers and bring their engagement within the community. The program is funded by the Ontario government and hires teenagers particularly for the summer program during the school break. 'The aim of the Youth in Policing Initiative is to promote youth participation in and exposure to the work environment through diverse, educational, and productive work assignments.'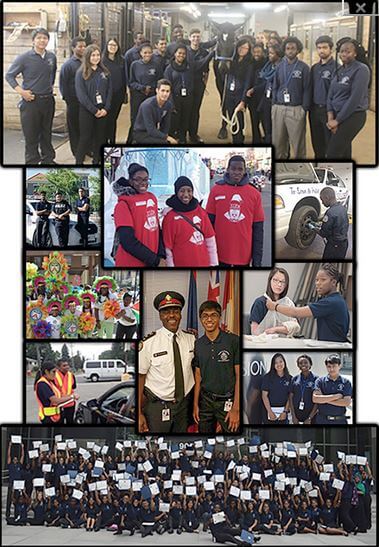 Hundreds of students apply for the program each year. Unfortunately, the program has gone digital in its 15th year because of COVID-19 pandemic. To be eligible for the program, one:
must be a student between the ages of 15 and 18 years;
must not have any criminal charges pending before the court;
must be legally eligible to work in Canada;
must be attending school;
must not have previously participated in any YIPI program
Applications for the next program would begin in January 2022. Similar YIP programs are available with Peel Regional Police and Halton Police.