Modi's Approval Ratings Still Positive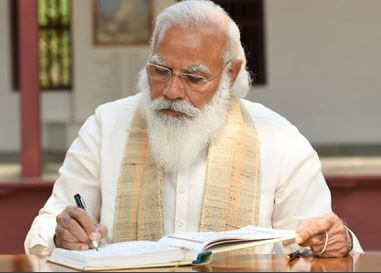 18th June 2021 – Despite the chaos and panic which emerged during COVID-19's second wave in India and the ongoing farmer protests in and around New Delhi, PM Narendra Modi's approval ratings are still positive, according to the latest Global Leader Approval Rating Tracker report published on 17th June 2021 by Morning Consult https://morningconsult.com/form/global-leader-approval/#section-56. His approval rating at 66% makes him one of the leading global leaders. Interestingly, his approval ratings are higher than President Biden, PM Trudeau and 11 other heads of the different states.
According to the report, a total sample size of 2,126 adults was taken. 66% of the respondents approved of his performance while 28% disapproved of him. It is also to note that PM Modi was far more popular in August 2019 when the Government of India took the decision to abrogate Article 370 and Article 35A in the province of Jammu and Kashmir. During the time, his approval rating was 82%.
Morning Consult is a billion-dollar award-winning global enterprise technology company and tracks the approval and disapproval ratings of global leaders.